Meal prepping is not something that ever appealed to me, if I'm honest.
I wasn't one of those people who stopped in their tracks at those Instagram posts of super-organised, perfectly nutritionally balanced, stylishly photographed weekly dinner prep in uniform containers.
That looked like a lot of work. And I've got plenty of stuff to do as it is, thank you very much.
Disclaimer – this post contains affiliate links. For more information, please visit my disclosures page
Why I Got Started With Meal Prep
It all started a bit accidentally really.
On a whim I'd purchased a healthy eating meal planning bundle of PDFs and recipes from a group of nutritionists and healthy eating bloggers.
At the time, I was interested in figuring out how to get started with Keto and looking for some diet plans online and I stumbled across this healthy eating bundle. Even though Keto was only one part of the bundle, it still seemed like a bit of a steal because it had over 1000+ recipes and 30 different meal plans in it for some ridiculously discounted price, so I thought hey why not (if you're curious, you can purchase it here – that's my affiliate link by the way, just for the usual disclaimer).
Anyway, I started looking at some of the recipes and meal plans. What became apparent quite early on was how well organised these plans were – shopping lists, prep guides. The meal prep was there, right in front of me, whether I liked it or not. So it didn't make any sense for me to ignore it. I decided to just give it a try, and see how I got on.
So that's the background to my story. I can't say I've had the normal route to meal prep, as the healthy meal planning guides I purchased have done a lot of the leg work for me and probably saved me a huge amount of money time, trial and error. But I have figured out some useful tips along the way for those who are new to meal prepping, so you can make a start with it and really get the benefits from it immediately, without it being a headache (or a disaster).
Without further ado, here are my top tips for those of you who are brand new to the world of meal prep.
Nutritional content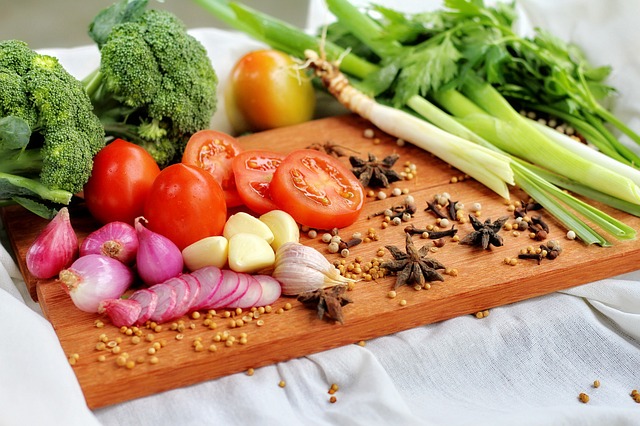 I'm going to assume you jumped on to this post because it's got healthy eating in the title, so the nutritional value of the meals you are preparing is important to you. And I'm not going to use this post to explain what is or isn't nutrition.
Like I said earlier, I am personally interested in Keto. But people have their own diets and their own preferences, so stick to what you know.
But I will give some simple advice here. If you want nutritionally balanced meals, buy a meal plan rather than doing it yourself! Honestly, I know some people suggest just downloading an app and putting in all your calories and macros and what not, but doing that on top of meal planning is going to be cumbersome and lengthy. There are plenty of meal plans out there on the internet already – free ones, or the ones you pay for (like the ones that came in the bundle I purchased) so take that job off your list and make life a little bit easier from the start.
If in doubt, go for meals that use largely unprocessed ingredients (or as few processed ingredients as possible). I always think that's a good rule to follow if you want to stay healthy but aren't following a particular type of diet. If it's made in a factory rather than a farm or in the wild, it's probably not that good for your body.
Prep meals that freeze well
Go for food that is going to freeze well. I'm sure you'll know from past experience that some foods work far better than others when it comes to defrosting. I think chili is a good example. It always seems to taste better after it has been frozen. (If you're looking for good freezer recipes by the way, there's a fantastic 78 page PDF of freezer recipes in the healthy eating bundle I spoke about at the beginning – link here).
And don't forget to label your containers before they go in the freezer!
Use common ingredients
If you're new to meal prepping, the sheer idea of chopping up dozens of ingredients can seem so daunting that it stops you from even giving it a go in the first place. So start simple when it comes to ingredients. If you've found a nice chilli recipe that asks for chopped carrots, go with another midweek meal that requires the same – bolognaise for example. It's also a great way to make sure you aren't going to throw away unused perishables, like a particular type of cheese called for in a recipe.
Buy good quality containers
Food containers need to be robust, so don't go for the cheapest option. Look for something strong, long lasting with good seals, and ones that are going to be easy to wash.
Invest in good quality kitchen equipment
Buy a good knife. You'll be chopping, slicing and dicing and you'll want a good sharp knife to make that job as quick and painless as possible. And if your knife skills aren't that great, take a quick look at this youtube video below on how to chop veg. It's worth learning how to do it properly and can save you a lot of time.
Other things it's worth investing in: good digital scales, a blender and a mixer.
Quality ingredients over quantity
When I'm talking about quality ingredients, I'm really talking from a health perspective. After all, if you've gone to all the effort of planning and prepping a week's worth of meals. There's no point in ruining it with cheap, preservative-laden processed food. Try and go for local, seasonal fruit and veg. Buy organic meat where you can (yes it's more expensive, but use less of it in a recipe and go for quality over quantity, or buy cheaper cuts such as chicken thigh instead of breast).
Stick to your budget
It's easy to get carried away and over ambitious with your weekly meal planning. A budget is a great way to keep things simple and ensure you save money (after all, that's one of the benefits of meal prepping). So before starting any meal planning, decide on a realistic monthly and weekly budget, setting aside something for special meal occasions, treats and desserts of course!
Keep it simple
Don't go for complex and elaborate recipes. Save those for a relaxed Saturday night instead, not your midweek prep. If you already have a few recipes you can make with your eyes closed, add them into your meal prep. Yes it might not be that exciting to have the same curry week in week out. But those easy recipes are a time saver and you will thank yourself when you've ticked them off the list for the week.
Get the family involved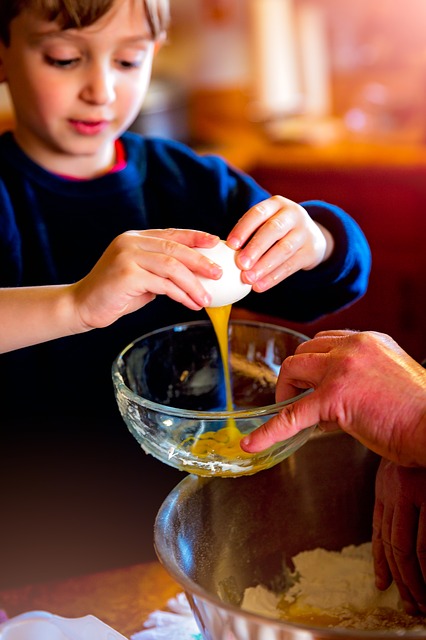 My kids love helping out in the kitchen. Even little ones can help crack some eggs or grate some cheese. Making it a family activity means you'll have a helping hand. Plus, you won't have kids running around your feet telling you that they're hungry!
Get planning!
If you're like me and the idea of all that prep work just seems like a lot, then don't avoid it. Make it simple instead. Rather than a full week's worth of food, start off with cooking up just 1 or 2 freezer meals on a Sunday. Grow from there. And if you want to short cut your meal planning, invest in some tried and tested meal plans and recipes with the bundle I used to help me get going (get the full healthy eating planning bundle here).
And good luck! Here's to healthy, nutritious, easy family meals.